BEE Registration
(Electrical & Electronics Products under BEE)
---
Introduction to BEE
Bureau of Energy Efficiency (BEE) was set up by the Government of India on 1st March 2002 under the provisions of the Energy Conservation Act, 2001. It is an agency constituted under the Ministry of Power, Government of India. The primary objective of BEE India is to reduce energy intensity of the Indian economy and cost saving. The Government has made it mandatory for some notified products to have star ratings and labels which specify the energy saving performance of the product and help the customers in making the perfect choice before purchasing any such product. A higher star rating represents higher energy saving.
How to get (BEE) Registration in India?
The manufacturer(s) have to apply for BEE Certification and complete the product testing and documentation required by Bureau of Energy Efficiency (BEE) to get the product certified with BEE Star Rating.

Ornate Quality Services provides complete step by step guide and support with assistance of its highly experienced professional team to the manufacturers in getting BEE Registration Certificate for their products. For any consultancy or assistance, please contact us: Ornate Quality Services, Phone: +91-11-41400596, Mobile: +919266333338, Email:Chetan@ornatequality.com. For any information related to BEE Registration process, kindly check the Important Information provided below.
Important Information about BEE Registration
Specimen (Format) of BEE Certificate
The sample copy of BEE Certificate for your reference is given below: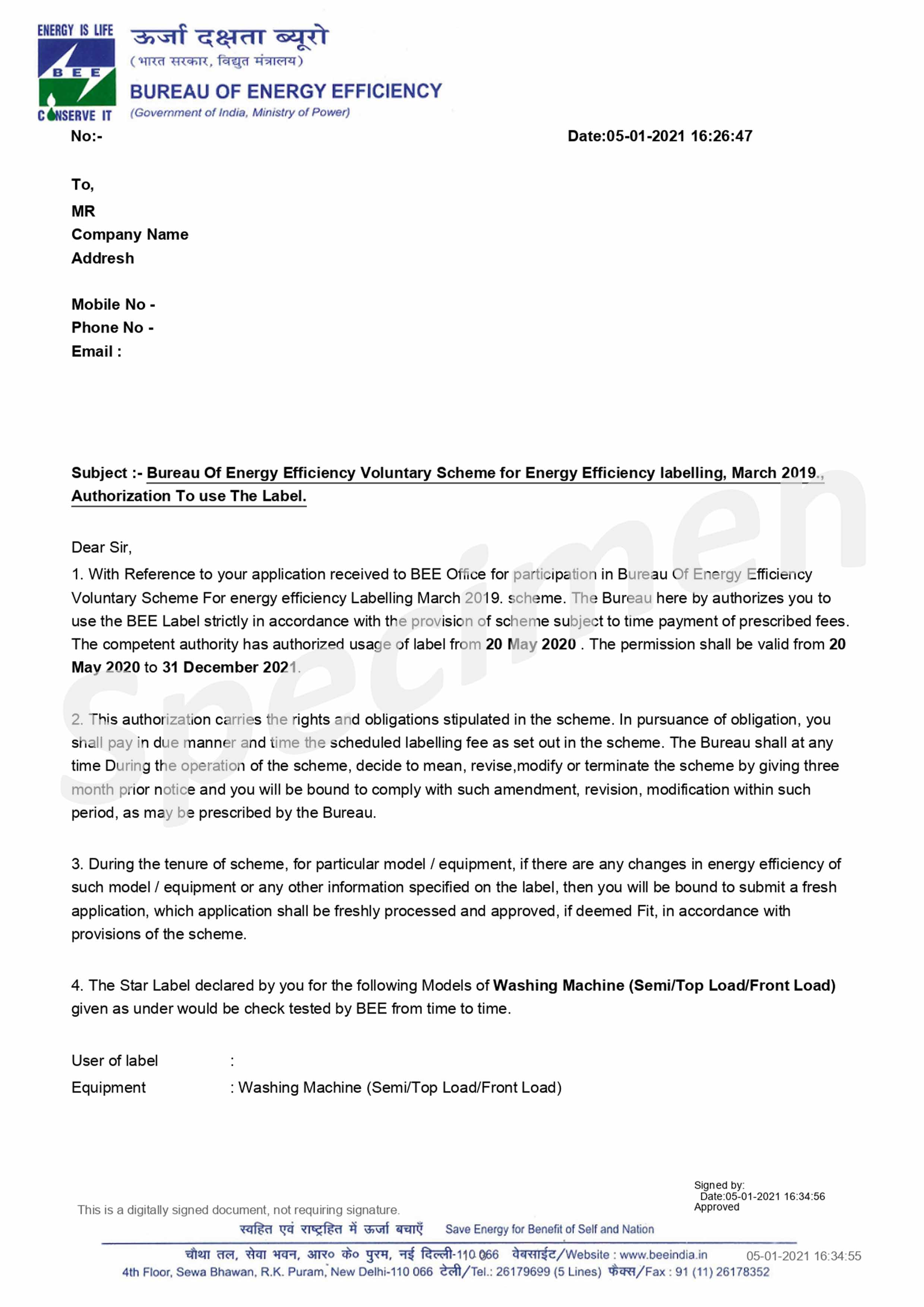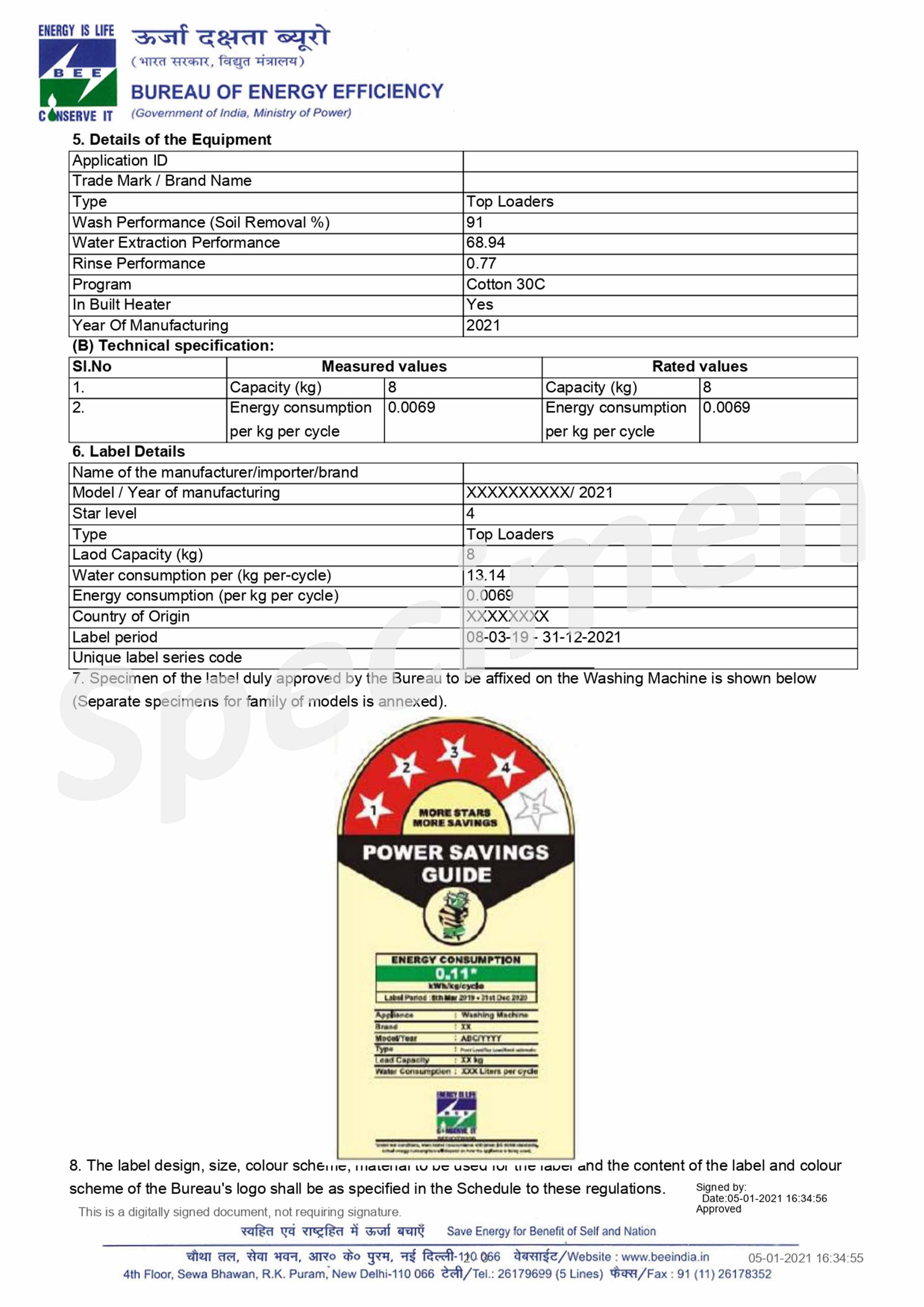 For a quick and cost effective BEE Registraiton, please contact us: Ornate Quality Services, Phone: +91-11-41400596, Mobile: +919266333338, Email:Chetan@ornatequality.com Contact us