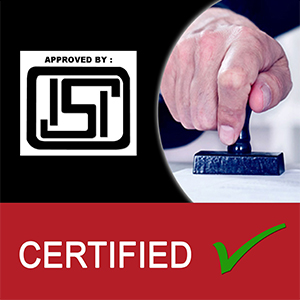 ISI / BIS Certification
---
Introduction
The ISI mark is by far the most recognized product quality certification mark in the Indian subcontinent. The ISI mark is issued by Bureau of Indian Standards (BIS). There are 341 mandatory products which need ISI certification before being sold in India.
How to get ISI Certification in India?
The manufacturer(s) have to complete the testing and documentation required by BIS in order to certify the product with ISI mark. Factory will also require to get physically audited by the BIS officer. Ornate Quality Services is an experienced service provider for ISI certification for Indian as well as foreign manufacturers. We help to manage all the required process to obtain the ISI Certification for products mentioned in the mandatory list or other optional products for which Indian Standard is available. For more details, please check the Important Information given below.
Important Information about ISI Certification
---
Return Policy of Testing Sample
The samples sent for the testing have to be taken back within 30 days from the date of issuance of the test report. After 30 days, the laboratory (Lab) holds the right to discard the sample in accordance with its policy, the applicant (manufacturer shall have no rights to raise any claim once the sample is discarded.
Moreover, the sample product may get partly or fully spoiled in the course of the testing. The laboratory or Ornate Quality Services shall not accept any claim raised by the applicant (manufacturer) regarding the same.
For ISI Certification, please Contact us Ornate Quality Services, Phone:+91-11-41400596, Mobile:+919266333338, Email:Chetan@ornatequality.com